ARCHIVE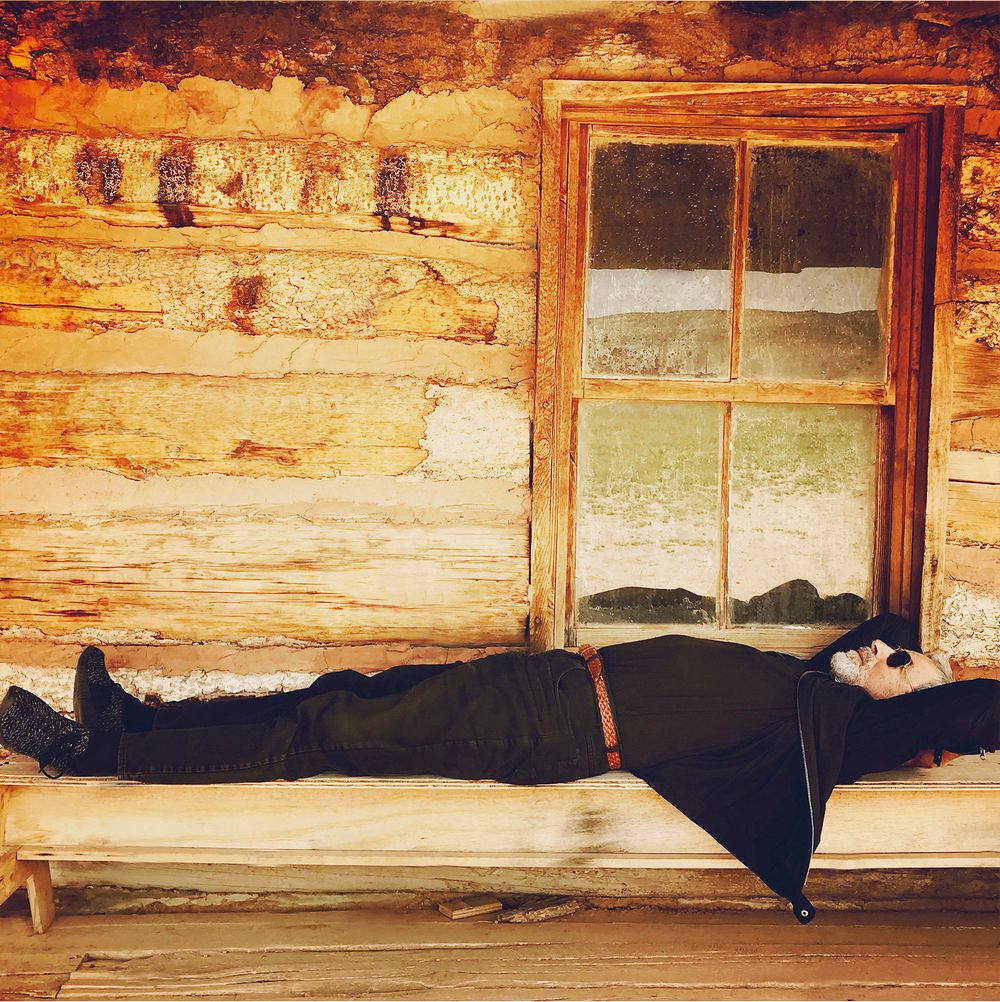 ROGOV / Arkitex
I have had the absolute pleasure of making Vladymir Rogov's acquaintance through the magic of the Internet. He graciously agreed to provide an interview. Much to my delight, he put a whole lot of effort and energy into his answers, making this a fabulous learning experience for us all. So, sit back, relax, and enjoy absorbing all there is to know about this personable and highly gifted artist.  
Sandy Numanfan Missparker
WHERE DO YOU ORIGINALLY COME FROM?
I usually start with "when." I was born in West Germany to Russian parents. My first languages were Russian at home, Polish on the street, and German at school. At age eleven, I went to England and attended an English school. I was put in a class full of English kids until I understood what the teacher and the other kids were saying. That's how I learned English, by deep immersion. I lived there for sixteen years, during the 60's and the early 70's British music and cultural revolution. England was quite a contrast to Germany, which was ominously divided. Everything was in ruins, everyone was in transition, and we were the "refugees." After 16 years of English culture, I immigrated to Canada in '75. This was a new world that sounded exciting. I lived in Toronto for eight years. In '83, I moved to San Diego, California. 
WHAT MADE YOU GO INTO MUSIC?
I think that I got swept up by music at a very early age and never brought down. Some of the first music I heard was Polish and Russian folk songs. The songs were deep, many were dark, and many were funny. The Poles & Russians have a particular way of poking fun at their conditions. As a kid, I would see people playing guitars and singing. It was uplifting, and I wanted to do that too. I could not afford to buy a guitar, so I decided to make my own. By age fourteen, I had designed and built my own electric guitar. I plugged it in, and it worked. This was in England, and the song I played was "In Dreams" by Roy Orbison. Who would have thought this would be my ultimate calling in life — music, design, sound, and vision. 
At first, I was directed into studying engineering, but I switched to art and design and graduated from Guilford School of Art. I also played in a band called Red Earth all through Art School. We played all around the south of England. Later in London, I designed slick furniture for Conran and the Habitat shops while writing songs for Mickie Most (producer of the Animals, House of the Rising Sun, Herman's Hermits, Donavon, etc.). I was designing things from car interiors to gas stations and recording songs on the radio in Canada. 
WHO WERE YOUR STRONGEST INFLUENCES? 
As I mentioned, in Germany during the '50s, the Polish and Russian folk songs. And Freddy Quinn, a baritone from Hamburg, sang about sailors, mothers, lost love, and the open sea. In England, Elvis, Buddy Holly, Roy Orbison, Beatles, Dave Clark Five, Johnny Cash, Simon & Garfunkel, and Hot Chocolate. During my Canadian years, I liked the sound of Gordon Lightfoot, Bob Seger, Talking Heads, the Cars, and Pink Floyd. 
WHERE DID THE NAME – "ARKITEX" – come from? 
I was preparing to play the HEATWAVE music festival in August of 1980 — as the opening act in a lineup that included the B52's, Pretenders, Rockpile, Talking Heads, Elvis Costello, the Kings, and more. I was rehearsing a backup band. We had to call the band something. Someone suggested "Vladymir and the Architects," It evolved into Vladymir Rogov and his band ARKITEX. Eventually, ARKITEX became my band design project for the '80s, which resulted in the album in 1981 
WHAT WAS YOUR MOST EXCITING MOMENT IN MUSIC? 
There have been many: hearing my first record on the radio, working with Mickie Most, playing a big outdoor concert like "Heatwave." As a songwriter, having a song covered by another artist – when Long John Baldry (a legend) covered "Love is a Killer." But these are the external moments. The internal moments happen when no one else is listening while I'm playing alone. Getting that perfect combination of space between my voice and what the guitar is doing. It's unexplainable. When you fall into the perfect groove, it feels as if you can't sing or play a bad line. Music is so much about the timing and swing. And when everything is in its place, it seems to defy gravity — it gives me goosebumps. 
WHAT HAVE YOU BEEN DOING SINCE YOU DISBANDED ARKITEX? 
After a particularly long and cold Canadian winter in 1983, and inspired by my song "First World Calling" from the ARKITEX album, I married the love of my life, and we drove off to California in my red VW bug. On a mission to elevate function to fine art, we opened a design studio in San Diego and brought high-touch to the world of high-technology. 
DO YOU CURRENTLY HAVE A BAND OR ARE YOU SOLO? 
Technology has come up to a level where one person can be all the members of a band. Mozart was an individual who created music, but it took an army of players to reproduce what he heard. Today, it can take one or as many players or collaborators as you want to capture a performance. On the new ARKITEX album, Glass Man, I am the band with exceptional guest musicians that came into my life. 
TELL US ABOUT THE LATEST TRACKS THAT DAVID MARSDEN HAS BEEN PLAYING.
"First World Calling" – is from ARKITEX 1981, a "tongue-in-cheek" prediction about computer connection possibilities. Now we can do what l sang about. In fact, billions of people are connected globally. So, what began as a computer technology muse has become our reality. During the past 30 years, computers have created social media, internet radio, video, and global connections on an unprecedented scale. 
"Lincoln Walk" – ARKITEX 1981 was composed during the end of a stormy winter when Torontonians are anticipating spring. A long walk along Queen Street East developed the groove, and it took off… a celebration of going outdoors without boots, coats, scarves, gloves… 
"Where is the Love" – where are the promises. The things that keep us up at night are often our own broken promises. This rock ballad captures that moment, from the first recording sessions back in Toronto (December 1994) with legendary producer John Punter. One of my favorites is Sam Reid from Glass Tiger, playing most of the keyboards. On guitar is another legend Chris Spedding, and Liz… on background vocals. She was just great, but I have forgotten her last name. 
"Everybody's Crazy" – is from the new ARKITEX album, Glass Man. Based on the first song I ever wrote, back in 1969 in England. I sing and play all the instruments throughout the entire song. 
"If a Tree Falls in the Forest" is also from the new ARKITEX album, Glass Man. It is a muse about true friends. 
WHAT INSPIRED YOU TO GO BACK INTO THE RECORDING STUDIO? 
It's been 30 years since the release of the first ARKITEX album. The process of recording is different from playing live concerts. I have been recording, starting with tape recorders, since the age of thirteen. Although my first two albums were recorded in Toronto studios, I started creating my own studio after moving to San Diego and recording again. Thirty years has to be some record, no pun intended, but recording studios have evolved for the better. There's more time to experiment and learn new things. We have come up to a level where one person can be all the elements in a composition or band. Today I can go direct to play and record — sing the melody, set up a drumbeat, play a bass line, fill spaces with strings, play guitar, in any order that feels good, until I'm happy with the results. 
WHICH COMES FIRST – LYRICS OR MELODY? 
One, and the other. Sometimes simultaneously. On "If a Tree Falls in the Forest" from ARKITEX - Glass Man, the music came first. It started with an interesting piano chord progression — which I played over and over again. One day I thought I'd give it a try on my recording workstation, and it just took off from there. The music inspired the lyrics, and it evolved very quickly. Those are the moments that I live for — experiencing a song/design that evolves from nothing to something. It's magical. Some songs take years, even decades. 
SONGS 
Each song tends to evolve out of itself. I'm often as surprised as anyone else with the final result. One can say things in songs that can not be said in any other medium. Michael Jackson once said that writing songs is like channeling energy that is actually doing the writing. I feel the same way. One is not really in charge of what is happening. The skill/thrill is in going along with it and capturing what shows up.  
With "First World Calling," the lyrics came first. I was reading an article in Canada's Macleans Magazine (1979) about computers. The author was introducing these technology words that sounded cool. The article inspired the song. This has turned out to become a prophecy, a future vision about computers, in my amused way. The lyrics still make me laugh. I have since worked for many computer factories, and today, computers are a window into other people's lives. The song goes, "I got a job at the computer factory, exactly what I do has never bothered me. I feel at home with my computerized toys, don't need to get around, nor do the rest of the boys…" Some prediction, eh? Here we are 30 years later, and billions of people are connected via computers. Before that, we were individuals in countries, socially and spiritually isolated islands. Now, we can have friends on Facebook worldwide. "We got communication at the speed of light, information of a laser's byte. You can compute it; you can dilute it or turn it all into a ga, ga, game." We can instantly share and explore ideas, dreams, and convictions on a global scale. It's a magical time to be living.  
BESIDES MUSIC, YOUR PASSION IS DESIGN. WHAT DO YOU CREATE, AND HOW DOES IT RELATE TO MUSIC? 
Although we are used to separating the disciplines, I wouldn't be surprised if a formal study showed that more "modern musicians" have come out of art schools than music conservatories. Here are a few: The Beatles (John Lennon), The Rolling Stones (Charlie, Keith, and Ronnie), The Who (Pete), The Kinks (Ray), Proxy Music (Eno, Bryan Ferry), David Bowie, The Clash (Mick, Paul, Joe), REM (Michael Stipe), Echo and the Bunnymen (Ian McCulloch), Pink Floyd (art & architecture), New Order / Joy Division, The Stone Roses, Talking Heads, Sonic Youth, Underworld, Radiohead, Kraftwerk, Linkin Park, and so on. On a recent trip to London, I was in Harrods, an upscale department store, and was surprised to see watercolor paintings by Bob Dylan for sale. I know him as a musician, but there were his paintings… Cool!  
We live in a designed world. Composing and making music are designing with sound. Even the language is similar. In the past, the number of tools and equipment required to create sound and vision side by side was difficult. When I lived in London, for example, I was designing slick furniture at Conran's studio in one part of London, and then I would take the tube over to Mickie Most's offices across the city and write songs. In those days, those two activities could not occur in the same space. Today, neither activities need to take up a lot of space. This means that I can be designing a product while creating the music to go with it and produce a video about it at another computer station, all at the same time. That's my evolution in design. I also follow the theory that "a change is as good as a rest." So, when I need a rest from one project, I switch to the other as a way to relax and re-energize. It also sets a pace of moving to my own rhythm — that's my way of resting.  
Over the years, I have designed everything — from musical instruments to luxury vehicles. Medical instruments to exotic lifestyle products. Military equipment to trade-shows for mega-brands like Chrysler, Fiat, Ford. Sleek home products from glassware to lighting. Coolers for Coleman; luxurious bathroom systems for Boeing; exotic seating for Aston Martin; self-serve gas station for Exxon; printers for Hewlett-Packard; motion capture cameras for Kodak; point-of-purchase displays for Yamaha; TVs for Samsung; clocks and musical instruments for CASIO.  
Along with a plethora of criteria, the sounds that objects emit play a critical role in our perception of quality. Beautiful things have desirable sounds and a certain rhythm about them. Over the course, my designs have helped improve the lives of people around the world. I have received numerous international awards, including two "International Design Excellence Awards" (IDEA) from the Industrial Designers Society of America.  
On another level, as our worlds come together, people need a broader understanding of how to use style and how to design their lives. Towards this, I have also created a lecture called Parallel Universe (http://www.rogov.com/Parallel_Universe.html), which demystifies the mystery of style. It explores a world where all styles coexist in parallel. I show that nothing really goes away but carries forward year after year into the present. I give my audience five keys to help track the origins of design influences in architecture, furniture, products, and fashion. From Modern through Goth, Medieval, Baroque to Ancient. Parallel Universe illustrates how it all is still evolving. And like music, it is all just a matter of preference. There is no latest or greatest; it's all the latest if you have never heard or seen it before.  
Desk-Architecture  
In 2010 I designed the Desk Architecture collection to elevate everyday objects to fine art and is focused on the social rituals and human interactions between people. Universally, recognizable objects like the simplicity of an ashtray, designed to last for generations and represent the social transactions occurring when people share a smoke — a ritual that has survived centuries. Instead of being disposable, these objects will last for generations and pass on the karma.  
In a nutshell, I teach art and culture. I speak through my creations — music and design. If I can continue to share that, I will have contributed something of value to mankind.  
WHAT IS YOUR FAVORITE MUSIC DECADE? WHY?
I heard recently that no matter who you are, if you were to pick up a guitar and strum it, you would settle into a groove that was popular in your high school years. The rhythm of that period tends to become our defining groove. Since every decade has its defining groove, for me, that would be the late 60's and early '70's. It shows because I tend to know more songs from my high school days than from any other period. However, some exotic new grooves represent today, and good songs can work in any groove just as well. "New-Wave" from the '80s has now also become a genre, like heavy metal, country, or classic rock. So, we can consider "First World Calling" as an 80's New-Wave Rap song. I would love to hear a current Rapper do it.  
ANY CHANCE OF AN ARKITEX REUNION?  
That would be quite a nostalgic show. Particularly if it was the core lineup who performed at Heatwave: Statten Holly on guitar, Peter Goodale (Michael McKenna Band) on keyboards, Penty "Whitey" Glann (Alice Cooper Band) on drums, and Ron Garant (Long John Baldry) on Bass. If we all came together at the same time, it would be 4 Drummers, 5 Guitarists, 5 keyboard players, 4 Bass players 2 saxes and a flock of female singers. . .  
CAN WE EXPECT MORE MUSIC FROM VLADYMIR ROGOV AND ARKITEX IN THE NEAR FUTURE?
I've been working with some exciting people, over some time, both in the design business and music, some incredibly talented people. As all these possibilities converge, designing is becoming more a multi-media discipline, sound, and vision. There are a lot of relevant songs that have something important to say, as well as how they can be released. . . .sound like they would make a great next-generation album.