Rogov talks with David Marsden - 2015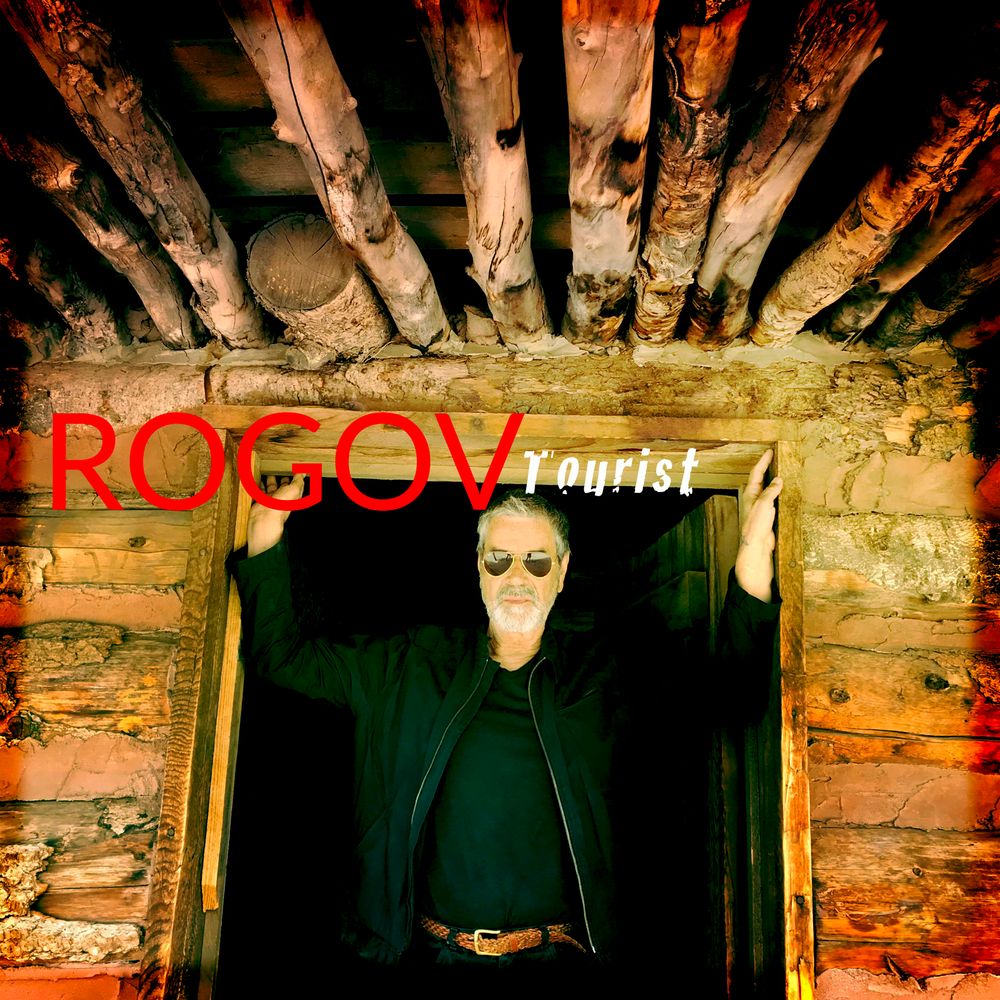 tourist - 2021
Canadian/American Industrial designer/recording artist ROGOV, and former frontman of 80s-era rockers ARKITEX, releases' TOURIST,' his fourth Album.
RENAISSANCE MEN & WOMEN
There was a time when a creative person was considered to have a hand in all arts and sciences, even if that person's focus was in an isolated area. Renaissance Men and Women developed from their ideas and the notion that talent in one discipline means you are inspired and can function in many. 
Over time, artists got themselves pigeonholed. Musicians are musicians, designers are designers, engineers, are engineers, and never the twain shall drift from their thing. But, thanks to the internet, things have changed, and Industrial designer/recording artist Vladymir Rogov remains at the forefront of this thinking.
Rogov's fourth Album is a return collaboration with Canadian LA-based Producer Stacy Heydon (former lead guitarist for David Bowie, & Gold/Platinum-selling producer (Teenage Head, Long John Baldry, Sheriff)).
Tourist' marks Rogov's return to Canada from a 36-year hiatus in California and aims to the heart of translation with his four most-significant life and relationship insights. 
About the songs:
Mistakes are Beautiful — Hear how Rogov counts the good times by his mistakes.
Dancing Girls — This upbeat cancel-culture reawakening comments on our obsessive indulgence in sensual immersions.
Love is a Killer — "It's a pandemic; you can't argue with a fatal disease," Warns Rogov.
Smokin' a Cigar — Rogov examines with sang-froid the reconciliation of a relationship.
'ROGOV Tourist' is available now!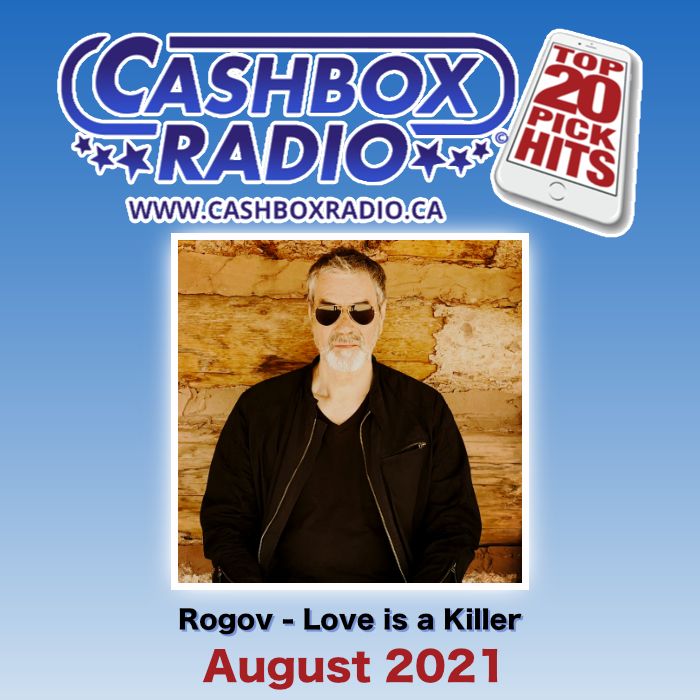 Love is a killer - single
Official Press Release
TORONTO / Prince Edward County, ON — August 3 21 — Canadian artist ROGOV and former frontman of 80s-era rockers ARKITEX describes a cautionary tale of the consequences of love in this re-imagined version; of ROGOV'S newest alt-rock single, "Love Is A Killer" - available now!
Working with long-time friend and Canadian collaborator, Stacy Heydon (former lead guitarist for David Bowie and Gold & Platinum-selling producer (Teenage Head, Long John Baldry, Sheriff)), Heydon and ROGOV found themselves revisiting an old song off of ROGOV's demo reels.
Following the release of "Mistakes are Beautiful," they had to plan their next infectious single release, eventually landing on "Love Is A Killer." ROGOV reflects on their decision with, "We followed ["Mistakes are Beautiful"] with "Love is a Killer" because, not only is it a defining song between Stacy and me, but because it is relevant today." 
ROGOV elaborates a little more, recalling when the song was originally written and how it came to be today. "I wrote Love is a Killer back in 1978 and recorded my first album in 1979. It was at the end of the Punk movement, ushering in the New Wave. Some say I was ahead of my time. I just did and went where my compass directed. I can't add much to that." Stacy then went on to produce Love is a Killer with Blues legend Long John Baldry in 1980. "After all this time, Love is a Killer's sentiment struck us as insightfull and urgent." ROGOV added.
"Love Is A Killer" harbors a more profound message of wisdom from this newly found free spirit; presenting ROGOV's take on the concept of love by reflecting aloud; "...the subservient quality to love is our willingness to make unquestioning sacrifices for the desired well-being, and eventual transformation into slaves to what we love."
Being the third release on ROGOV's unfurling EP, Tourist, the song's message of caution rings true to this day for many, "Love is vicious, and it's never just." 
"Love Is A Killer" is available now.
For more information, please contact: vrogov@rogov.com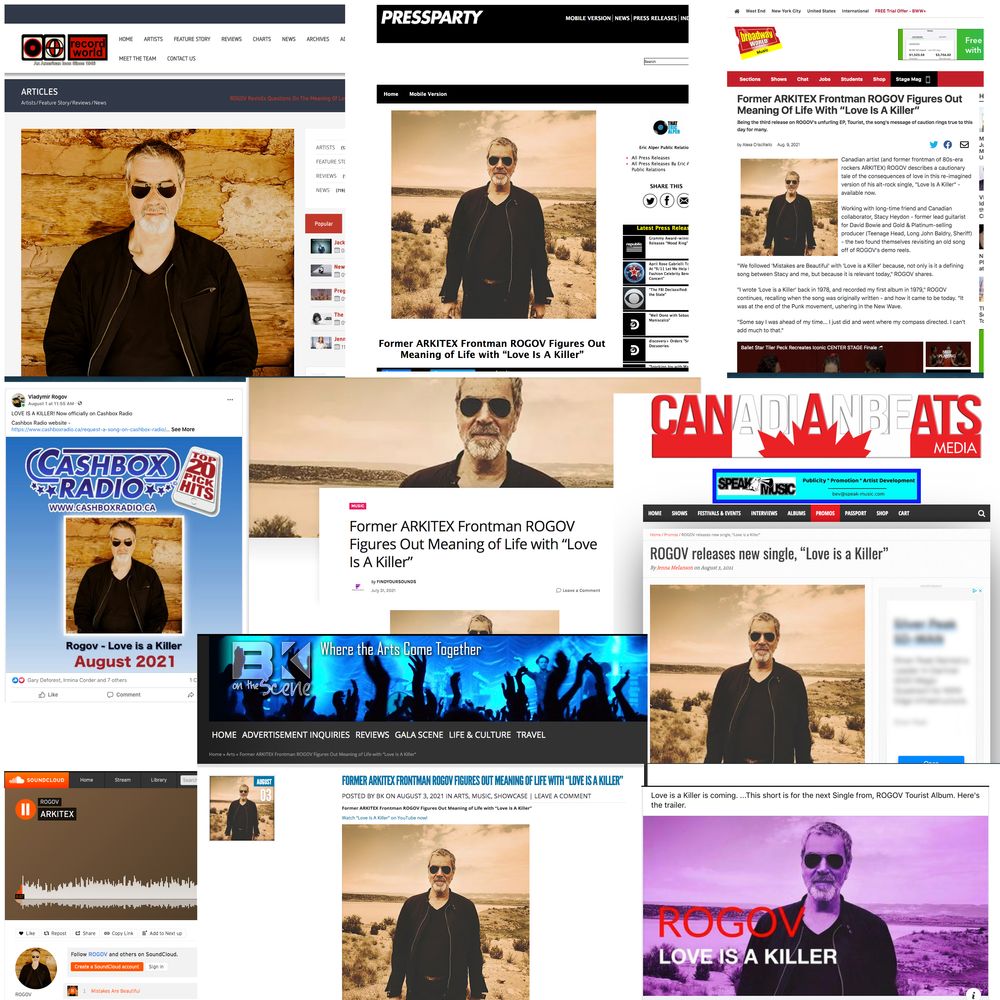 Former ARKITEX Frontman ROGOV Questions the Meaning of Love with Tongue-in-Cheek NEW Single, "Love Is A Killer" — Available Now!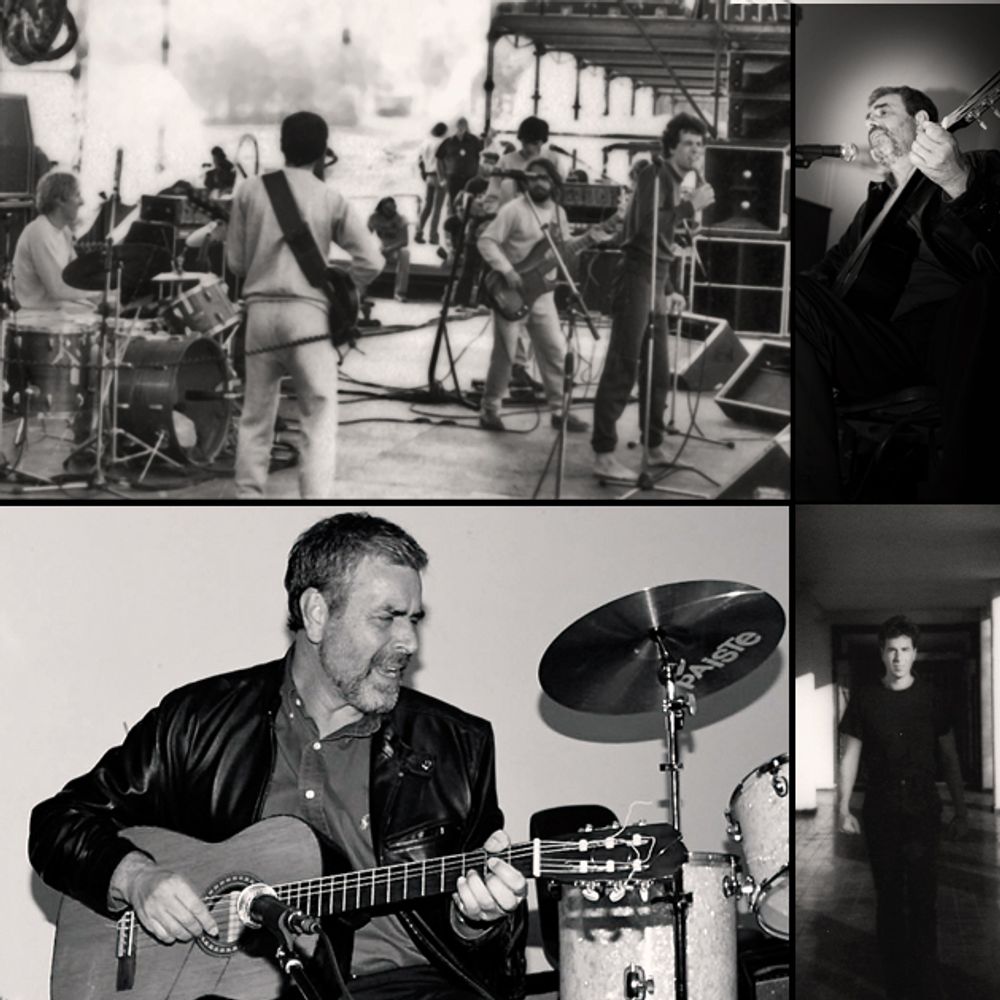 that awesome music project
#MyMusicStory
By: Vladymir Rogov (Website,Twitter,Facebook,Instagram)
When I lived in Germany during the late '50s, the most popular singer was Freddy Quinn. Freddy played a small guitar and sang songs about the sea, far-away-places, lost love, and his motherland. I wanted to sing and play guitar like Freddy.
I was ten years of age as I sat by myself on the chipped cement steps that led to the common entrance to a building that survived Allied Bombing.
This building used to house the Luftwaffe personnel. After the war, the complex housed a multitude of displaced refugees —, Polish, Russian, Serb, Ukrainian…  The steps were the spot where residents often sat left and right, at either end without obstructing the stairs. Residents sat, talked, and watched the residents. 
One grey Sunday afternoon, I sat there alone. There was a stillness in the air as often is on Sunday after church. Coming around the corner, and about to walk right past me, came three of the toughest-ass dudes in the complex, singing Freddy's hit, 'Die Gitarre und Das Meer' (The Guitar and the Sea).
 I couldn't help myself as I blurted out, I can sing that song. All three badasses stopped and turned to me. In a deep voice, the tall badass answered, Oh yeah! Well, sing it. So I did. 'Ok, you can sing,' he said, 'but your voice is too high, come on with us.'
And that's how the biggest, badass dudes on my street became my friends. As a result, not too many troublemakers would want to pick a fight with me.

ROGOV is an artist who has shared the stage with luminaries such as Talking Heads, The B-52's, The Pretenders, Rockpile and Elvis Costello. 
Collaborating with producer, Stacy Heydon, ROGOV kicks off the '20's with, "Mistakes are Beautiful," from his upcoming Extended Play recording, 'Tourist.' ROGOV's 'Mistakes are Beautiful, video showcases his return to Prince Edward County in Canada, after living for years in San Diego in Southern California.